Latest Promotion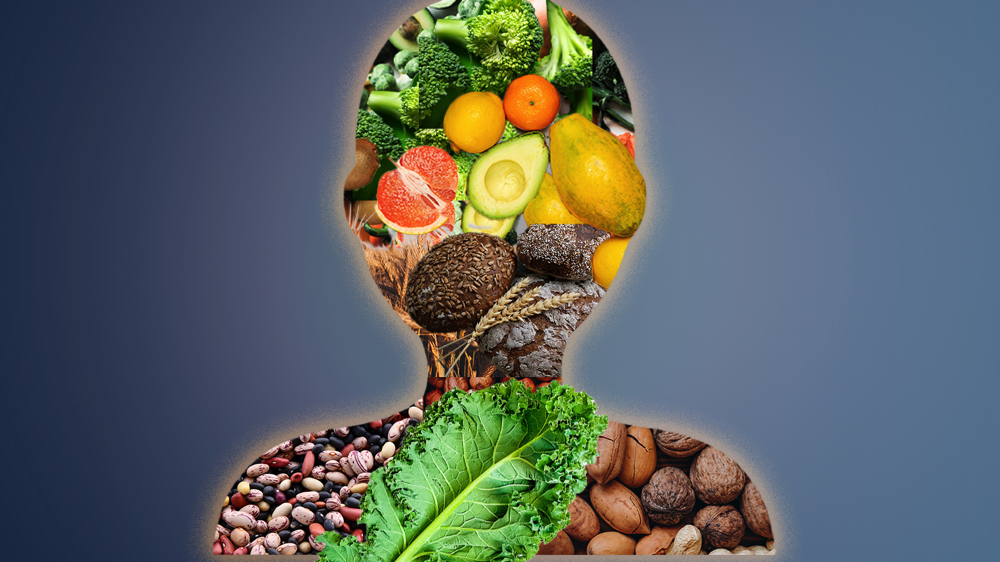 Discover Delicious, Easy-To-Make Smoothies For Rapid Weight Loss, Increased Energy, & Incredible Health!
FULL DAY DIET PLAN FOR WEIGHT LOSS
CONTENT OF VIDEO :-
FULL DAY DIET PLAN FOR WEIGHT LOSS
SOME TIPS YOU SHOULD KNOW
1. DO NOT SKIP BREAKFAST
Skipping breakfast will not help you lose weight. You could miss out on essential nutrients and you may end up snacking more throughout the day because you feel hungry
2. EAT REGULAR MEALS
Eating at regular times during the day helps burn calories at a faster rate. It also reduces the temptation to snack on foods high in fat and sugar.
3. EAT PLENTY OF FRUIT AND VEG
Fruit and veg are low in calories and fat, and high in fibre – 3 essential ingredients for successful weight loss. They also contain plenty of vitamins and minerals.
4. GET MORE ACTIVE
Being active is key to losing weight and keeping it off. As well as providing lots of health benefits, exercise can help burn off the excess calories you cannot lose through diet alone.
5. DRINK PLENTY OF WATER
People sometimes confuse thirst with hunger. You can end up consuming extra calories when a glass of water is really what you need.
Read more about drinking water as part of a healthy diet
6. EAT HIGH FIBER FOODS
Foods containing lots of fiber can help keep you feeling full, which is perfect for losing weight. Fiber is only found in food from plants, such as fruit and veg, oats, wholegrain bread, brown rice and pasta, and beans, peas and lentils.
7. READ FOOD LABELS
Knowing how to read food labels can help you choose healthier options. Use the calorie information to work out how a particular food fits into your daily calorie allowance on the weight loss plan.
8. USE A SMALLER PLATE
Using smaller plates can help you eat smaller portions. By using smaller plates and bowls, you may be able to gradually get used to eating smaller portions without going hungry. It takes about 20 minutes for the stomach to tell the brain it's full, so eat slowly and stop eating before you feel full.
9. DO NOT BAN FOODS
Do not ban any foods from your weight loss plan, especially the ones you like. Banning foods will only make you crave them more. There's no reason you cannot enjoy the occasional treat as long as you stay within your daily calorie allowance.
10. DO NOT STOCK JUNK FOOD
To avoid temptation, do not stock junk food – such as chocolate, biscuits, crisps and sweet fizzy drinks – at home. Instead, opt for healthy snacks, such as fruit, unsalted rice cakes, oat cakes, unsalted or unsweetened popcorn, and fruit juice.
11. CUT DOWN ON ALCOHOL
A standard glass of wine can contain as many calories as a piece of chocolate. Over time, drinking too much can easily contribute to weight gain.
12. PLAN YOUR MEALS
Try to plan your breakfast, lunch, dinner and snacks for the week, making sure you stick to your calorie allowance. You may find it helpful to make a weekly shopping list.
Full Day Diet Plan For Weight Gain

By Buddy Fitness Ravi Kumar
For Customized Diet Plan and Workout Plan,
Click here 👉 https://www.buddyfitness.in/programs
Do Like, Comment & Share It And Do Subscribe To @BuddyFitness
Click Here To Subscribe : https://www.youtube.com/c/BuddyFitness
BUDDY FITNESS WEBSITE
http://www.buddyfitness.in/
Follow Me On Instagram :- @buddyfitness.in
https://instagram.com/buddyfitness.in?igshid=NGExMmI2YTkyZg==
Follow Me On Instagram :- @buddyfitness_
https://instagram.com/buddyfitness_?igshid=MjEwN2IyYWYwYw==
Follow Me On Twitter :-
Buddy Fitness (Ravi Kumar) @buddyfitness_)
https://twitter.com/buddyfitness_?t=CdXZCvwoo6hEDOJjWlA8Bg&s=09
Follow Me On Facebook page :-
Ravi Kumar Buddy fitness
https://m.facebook.com/buddyfitnessravikumar/
#weightloss #dietplan #buddyfitness #shorts
Share on
Successful Weight Loss Tips from Cardiology Expert Dennis Kerrigan
Get the doctor's advice on how to lose weight successfully, and keep it off.
Henry Ford expert, Dr. Dennis Kerrigan, discusses successful tips for weight loss. Beware of products that promise fast results. Try to understand energy balance; you want to try to burn more calories than you take in through food and drink. Increase your physical activity. For more on Dr. Kerrigan, visit https://www.henryford.com/physician-directory/k/kerrigan-dennis
About the Edith and Benson Ford Heart & Vascular Institute
The Edith and Benson Ford Heart & Vascular Institute is one of Henry Ford Health System's busiest Centers of Excellence, treating more than 114,000 patients each year. It is ranked among the top cardiac centers in the nation by US News & World Report. The program is one of only two in Michigan for advanced heart failure treatment options and one of the few programs in the country offering robotically assisted laparoscopic aortic surgery. For more on the Heart and Vascular Institute, visit https://www.henryford.com/services/heart-and-vascular-institute
About Henry Ford Health System
Henry Ford Health System (HFHS) is a Michigan not-for-profit corporation governed by a 22-member Board of Trustees. Advisory and affiliate boards comprising 129 Trustee volunteer leaders provide vital links to the communities served by the System. HFHS is managed by Chief Executive Officer Nancy M. Schlichting.
HFHS is one of the nation's leading comprehensive, integrated health systems. It provides health insurance and health care delivery, including acute, specialty, primary and preventive care services backed by excellence in research and education. For more information, visit http://www.henryford.com
Share on